News
September 2022 Towie
Towie joined us for a few days filming, we are looking forward to seeing the episode on screens soon.
June 2022 Queens Platinum Jubilee
We held a Jubilee themed Afternoon Tea in our Foyer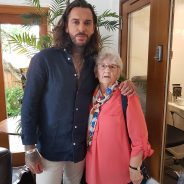 Our customer Helen from Corringham OAP cub was overjoyed to meet Pete Wicks from Towie when they filmed an episode at The Old Regent in April. She told Pete " I love you and I call you "Wicksy" " He jumped up and gave her a hug and was very happy to pose for a picture too. The Episode of Towie featured the cast competing against each other at a quiz. They had a fun day filming with us.
read more