History
The Story So Far…
We want to share with our visitors the unique history that The Old Regent Ballroom has to offer. Here is a little about our past: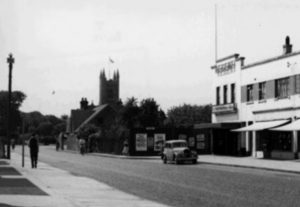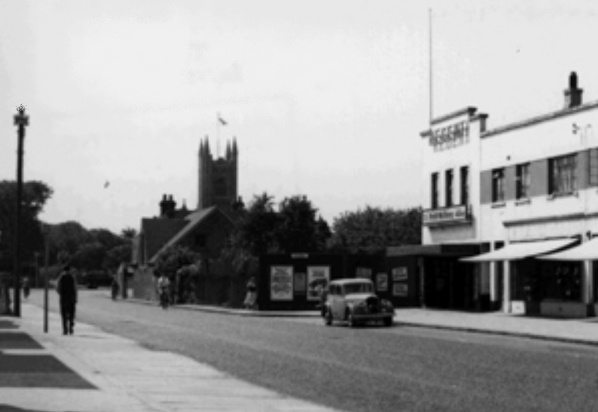 The original building was known as the Regent Cinema and was owned as an independent film house by Mr. T. J. Boyce and Mr. W. J. Boyce. The cinema was first opened in February 1935. With just one area for dressing, as the cinema was equipped with a stage too, the building was fairly unusual but very popular in those times.
The larger cinema in Grays, Essex, played first run films yet the Regent played only second run movies. It's first film played to the public was '20 Million Sweethearts starring Ginger Rogers and Dick Powell.
The Regent Cinema, Stanford-le-Hope Closure – 1970s
During the 1970s, the 585 seat Regent Cinema closed and was converted into The Regent Leisure Centre with an upper floor being installed.
The first floor was then turned into a snooker hall with a Bingo club on the lower floor. Later, Riley's removed the bingo seating and replaced them with pool tables.
In September 2010 the old snooker halls which had been empty for a few years and partially derelict, due to flooding, were to be converted yet again. The current owners, Frank Cull and Shaun Young undertook an extensive refurbishment project to bring their already thriving dance business to Stanford-le-Hope and changed the name to The Old Regent Ballroom.
A Great Venue for Events, Weddings, Parties, Functions…
The ambitious project has seen the conversion of an impressive building which is both welcoming and atmospheric. Many of their dance class members lent a big helping hand in refurbishing the first floor, converting it into a stunning 3,500 sq ft ballroom that has a variety of different uses. Work on the ground floor which was far more badly damaged followed in 2011.
The Old Regent Ballroom is now home to many different events, being host to many weddings, corporate functions, engagements, private parties, birthdays and many Dance events. The stage has been privileged to host many musical evenings with very talented performers and our guests have all had great fun when celebrating with us.
We would like to thank our past and present clients for utilising our elegant space. If you would like to discover more about hall and venue hire, please call our friendly team today 07889 545998 or 01375 463788
The former 1930's cinema has some great memories for the residents in Stanford-le-Hope. Frank & Shaun, as the new owners for such a brilliant old building regularly hear new stories about people seeing their first film or watching Saturday morning pictures here, playing snooker and watching mum at bingo. All good times which will continue to happen hopefully with it's new refurbishment for many, many years to come.
We are proud to tell our guests about our recent history since we moved into a place that everybody agrees has such a nice feel about it. We would like to tell you more of what we have to offer.