Weddings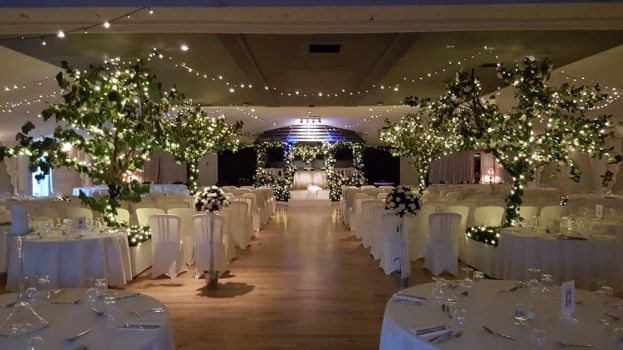 We will gladly help any guests with themes and decorations.
Whether you are looking at winter, spring or summer we will make your big day as special as you could possibly wish for and we will assist you at every stage.
• Civil Partnerships
• Wedding Ceremonies
• Blessings
• Private Parties
Whatever you need for your wedding everyone here will always work hard to give you what you need to make you relaxed and comfortable to give you space to enjoy your big day safe in the knowledge that everything will go off without a hitch an you can feel comfortable with us to make the place your own for the day or night.
Prestigious Setting – Plan Your Dream Wedding or Ceremony
Many have definite ideas about what they want for their big day but some couples are open to suggestions, regardless of which we will try to do whatever you want and help in anyway we can. We have previously hosted shabby chic, cockney knees up, simple & classy, vintage, romantic and even Las Vegas boldness – any theme and colour seems to work amazingly in our venue. I would love to say it's because we re-styled it beautifully but think it's the lovely old cinema itself blending in as a great backdrop to every decoration idea.
We have seating, tables and tablecloths, plates, cutlery etc so that you can pick and choose depending on the amount of guests you wish to invite to your special day. We have grown to love our venue and are extremely proud of it so always try to make an event go as brilliantly as possible to show it off at it's best and wish you a very happy wedding day.
On more than one occasion we've had a bride walk in and literally well up with tears "We've been looking for so long for the right venue and now that we're here and talking to you guys I feel so relieved" "thank you, thank you, thank you" We then feel great and know we have got it right.
Talk to us now and please book early so that we can fit you in without a hitch and find your own slice of happiness right here, at The Old Regent Ballroom.