Upcoming Events
Jun
16
Fri
30 UP

@ The Old Regent
Jun 16 @ 7:30 pm – Jun 17 @ 12:30 am
Thurrocks newest Over 30s night playing best in 80's, 90's, Club Classics and R&B
Tickets from Organiser L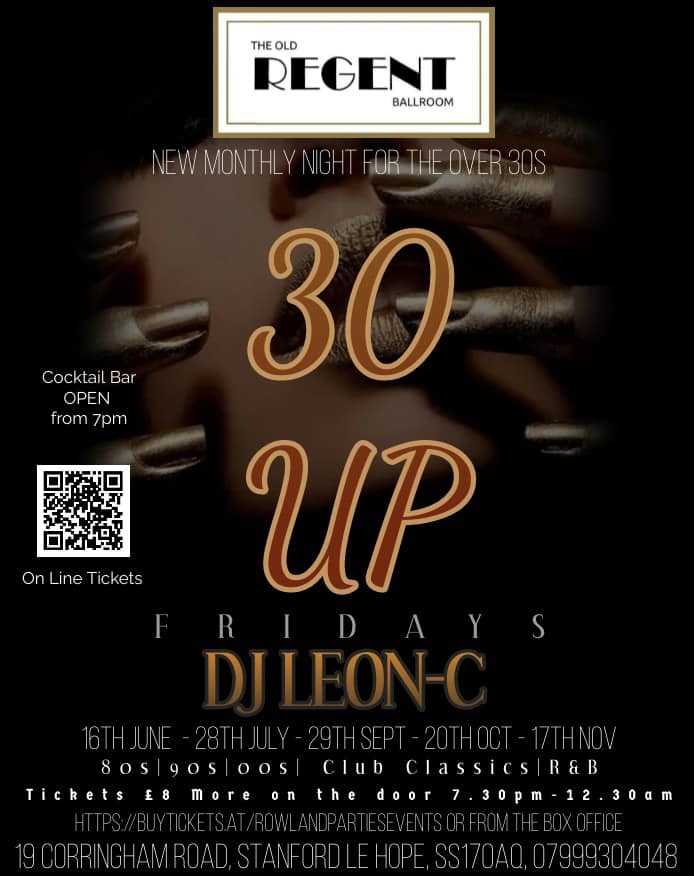 eon Rowland
Jun
24
Sat
KTF Northern Soul Summer Soulstice

@ The Old Regent
Jun 24 @ 7:30 pm – Jun 25 @ 12:30 am
Tickets are now available for the first KTF of the Year.
Strictly limited capacity. There are 3 ways to purchase:
1. PAYPAL. E-Mail ktfsoulclub@virginmedia.com please mark as gift and add 60p to cover postage.
2. CHEQUE. Personal Message me for my address and add £1 to cover postage for total order.
3. BANK TRANSFER. PM me for details.
Tickets are £8 Advance each. If we have any left on the night, they'll be £10 each
If you have any questions, please call/text me on 07895538835. Dan.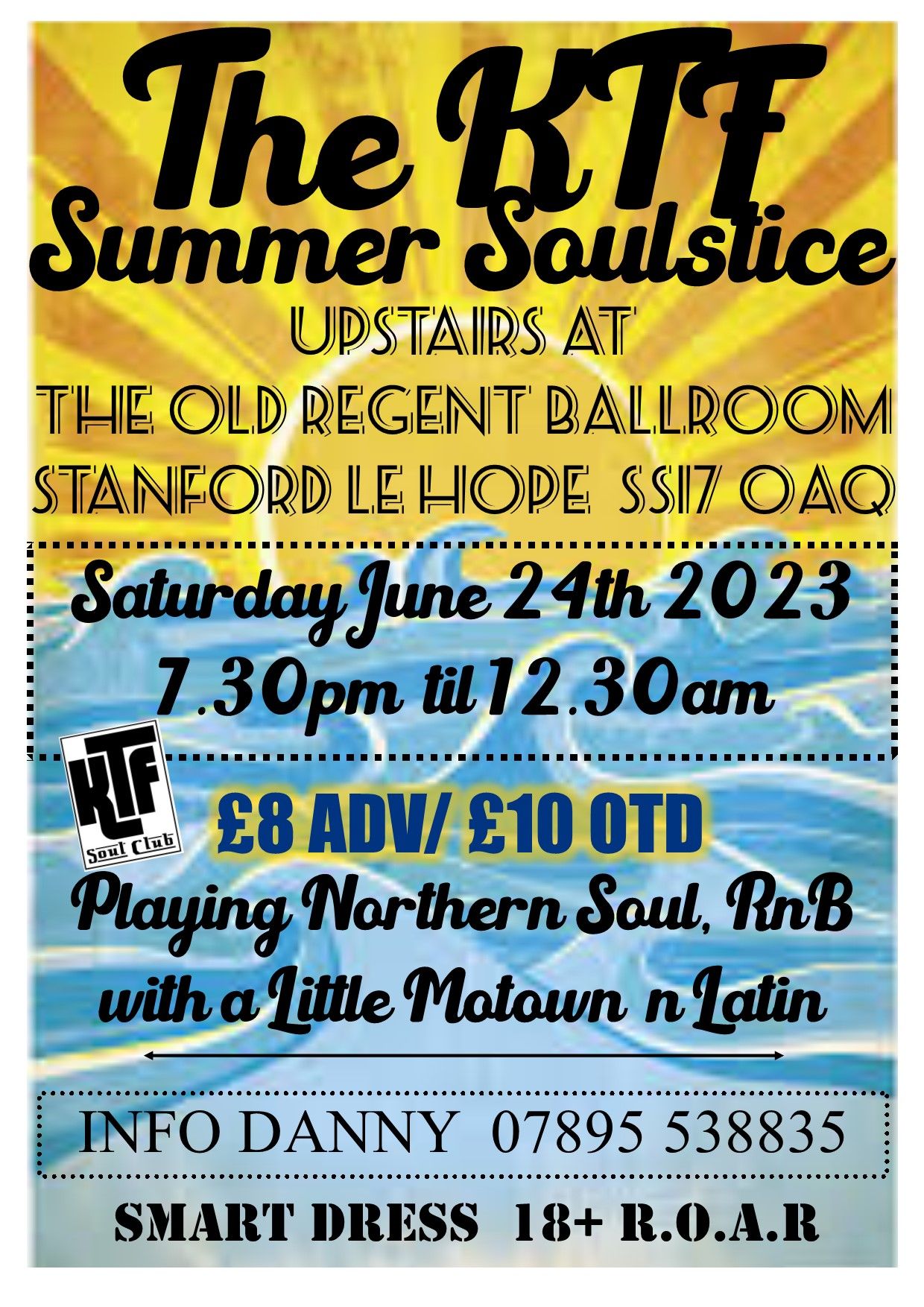 Jul
14
Fri
SOUL NIGHT With Velvet Soulbox

@ The Old Regent
Jul 14 @ 7:30 pm – Jul 15 @ 12:30 am
The BRAND NEW party every Soul, Dance, Disco & RnB lover wants to attend! Indulge in THE Soul-themed cocktail bar and boogie to the classic nostalgic RnB, Soul anthems.
LIMITED TICKETS WILL BE AVAILABLE. Please act fast to avoid disappointment.
ABOUT VELVET SOULBOX EVENTS
At Velvet Soulbox we specialise in old-school 70s,80s Soul, Funk, Disco and RnB music. Our selection of DJs are Connoisseurs that will keep you moving and grooving throughout the night. When you attend a Velvet Soulbox event, you're in the groove with DJs who do what they love and love what we do. The venue will include live sets from our very own saxophonists playing along with your favourite soul and boogie dance classics. to enhance the vibe.
Also, there will be a * 360 revolving photo booth* to capture the moment. At all Velvet Soulbox events, there will also be a photographer taking professional shots of you and your fellow party people. Making Velvet Soulbox an experience that will keep you coming back for more!
Dj line up Master Jay "SoulAm" Dino Driver "Soul Radio Uk"
19 Corringham Rd, Stanford-le-Hope SS17 0AQ
If it's good enough for TOWIE is good enough for you!
Ticket price £15.00
Ticket only event! Tel: 07826101756.
Email: info@velvetsoulbox.com