News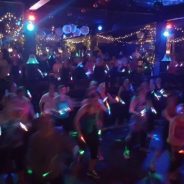 Thursday 3rd March 2016 A very excited Carly taught her first ever Clubbercise class. Carly has recently completed the training course for Clubbercise and couldnt wait to get the glowsticks out. The floors were filled with energy and fun. Carly received some great feedback from participants and they cant wait for next week. Due to popular demand and to ensure everyone is catered for, we have increased the number of classes to two a week. Clubbercise will follow Zumba every Monday and Thursday from 8pm till 8.45pm...
read more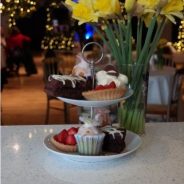 Almost 100 people enjoyed a relaxing family afternoon at the Old Regent Ballroom. Afternoon tea consisted of dainty finger sandwiches, home made lemon drizzle cupcakes, chocolate cakes, cream meringues, strawberry tarts and cream teas. Entertainment was enjoyed by everyone and a few even danced ! Thank you to Arran Harding of Scarlett Heart Wedding and Events for the excellent entertainment.
read more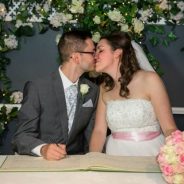 The Old Regent Ballroom were thrilled to host the first ever non-church wedding ceremony in Stanford-le-Hope. After being granted our wedding ceremony license in January 2015 we now offer use of our venue for wedding ceremonies as well as full receptions too. 4th September 2015 Lucy and Matthew Essex married in our beautiful floral covered bandstand in our upstairs ballroom. Surrounded by friends and family the bride walked down the aisle to music played by a harpist, the happy couple then said their vows of marriage with their witnesses and...
read more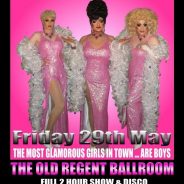 On 29th May 2015 Bella and her beautiful leading ladies entertained us all with the fantastic show. As always the Piano bar was a beautiful and perfect setting for a night of fun, laughter and dancing. Thank you to all the ladies ( and a few men! ) who came and enjoyed the show. Who spotted the dance routein behind the bar also? The bar staff certainly enjoyed themsleves.
read more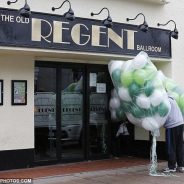 The producers of The Only Way Is Essex ( TOWIE) once again chose the Old Regent Ballroom for the location to film a party. The Downstairs Piano Bar played host to the party and the lighting and decorations all turned GREEN for the day. The cast, crew and all the extras were a pleasure to work with once again and the filming was a great success. Many of the cast commented on how beautiful our venue was and how happy they were to be working here once again. The photographers outside the ballroom snapped a few of our guests as they arrived and...
read more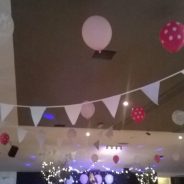 Mothers day was a great success enjoyed by many in our Upstairs ballroom and entertainment provided by Ms Tania Honey. [Not a valid template]
read more